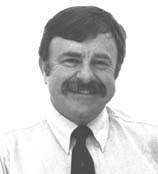 Designer - Gary Mull
One of the most prolific and successful yacht designers of the 20 century, Gary Mull specalised in designing "nice little boats". He did it so well that most of them like the Ranger 23 "Sea Dove" won races in prestigious events against stiff competition.
A racer/cruiser Sea Dove has been professionally restored by Port Douglas shipwright Clinton Maisey in 2012.
Ranger 23's were used in making a film called "The Dove" which was a story of the youngest solo circumnavigation of the world (In stages and assisted)